Enjoy Luxurious Facial Treatments at King Spa
We offer a wide variety of professional spa facial services to meet every skin type. Our facial treatment options can address all your skin problems, from anti aging to acne treatment and more. Come by King Spa today and leave wearing your best skin!
Explore one (or more) of our facial services to find the option that best fits your skin type and desired results.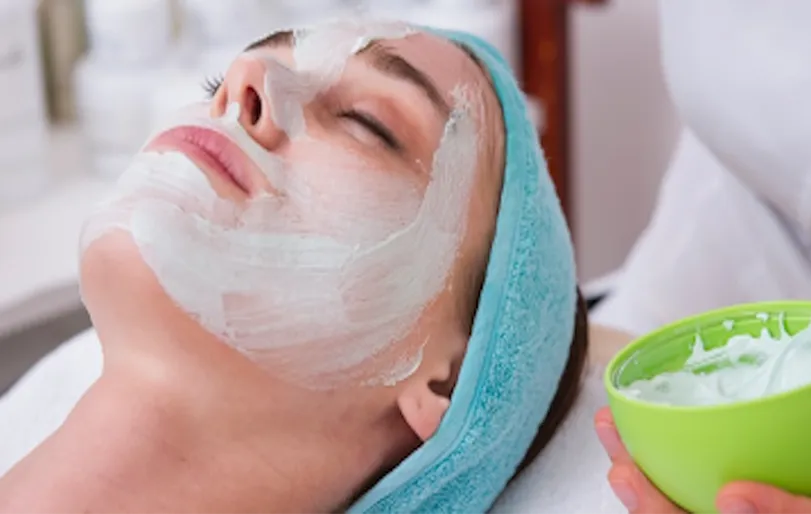 King Spa Facial
This facial is for those who don't have major skin complaints but are looking for a simple yet effective cleansing and hydrating skin care treatment.
Brightening Glow Facial
If you struggle with dry, dull skin, this is the facial solution for you. We use organic ingredients that are known to restore the skin's natural hydration barrier without adding excess oil.
Clarifying Facial
For anyone struggling with oily skin, this facial provides double cleansing to remove excess build-up of impurities while restoring nutrients to the skin, all without drying it out.
Hydro Dewy LED Facial
Get that ultra-hydrated, highly sought-after "glass skin" texture appearance with this facial treatment that uses mild ultrasonic technology, perfect for all skin types. This one will leave your skin radiant with a dewy appearance and healthy glow.
24K Gold Facial
This facial treatment uses real 24K Gold patches, masks, and creams to remove impurities while activating skin cell renewal for a fully rejuvenated, youthful appearance. This skin treatment includes boosting blood and oxygen circulation in the face to brighten your skin complexion.
Relax and Soothe Facial
This facial treatment is best for combatting redness and inflammation in the skin. Shea butter and cooling jelly are applied to restore balance to the skin and improve skin tone. Great for sensitive skin.
Anti-Aging LED Facial
Your ultimate solution for reversing the effects of aging, sun damage, and toxin build-up on the skin. Great for mature skin that needs a little extra TLC. Treat uneven skin tone, reduce fine lines and wrinkles, promote collagen growth, rehydrate, and heal acne all at the same time. LED light therapy is known to heal skin and encourage cellular regeneration.
ProFacial
This is a two-step facial process that involves intensely exfoliating your skin with an Aqua Peel treatment and finishing up with a deeply moisturizing mask treatment that adds hydration and nutrients back into the skin. The result is healthier-looking, flawless skin.
ProFacial Deluxe
This facial treatment sets the gold standard for skin care. It Combines four skin care technologies into one for the ultimate all-in-one facial experience. Aqua Peeling, Ion Lifting, Multipolar RF, and Ultrasound are used together to target multidimensional skin issues. This treatment does pretty much everything you could ask for: reduces wrinkles, deeply exfoliates the skin, decreases hyperpigmentation, improves skin texture, boosts collagen, treats acne, hydrates the skin, encourages the growth of new skin cells, and more!