CBD Oil Massage at King Spa Virginia
Welcome to the world of CBD oil massage services! If you are looking for a way to relax, unwind, and be pampered in an environment that caters to your every need, then look no further than King Spa Virginia. Located in Chantilly, VA, this unique spa offers clients a one-of-a-kind experience with its signature CBD Oil Massage Service.
At King Spa Virginia, we understand how difficult it can be to find time for yourself amidst all of life's demands. That is why our staff works tirelessly to provide our guests with an unforgettable and peaceful sanctuary where they can escape from their day-to-day worries. No matter what type of massage service you choose—from Swedish to deep tissue—our experienced therapists will use only the highest quality organic ingredients and essential oils combined with therapeutic doses of CBD oil so that you leave feeling relaxed and rejuvenated like never before.
So if you have been searching high and low for a place to feel comfortable and cared for, come for a spa day at King Spa Virginia today! With our warm atmosphere, friendly staff, luxurious amenities, and top-notch treatments using only natural products – there really is something here for everyone!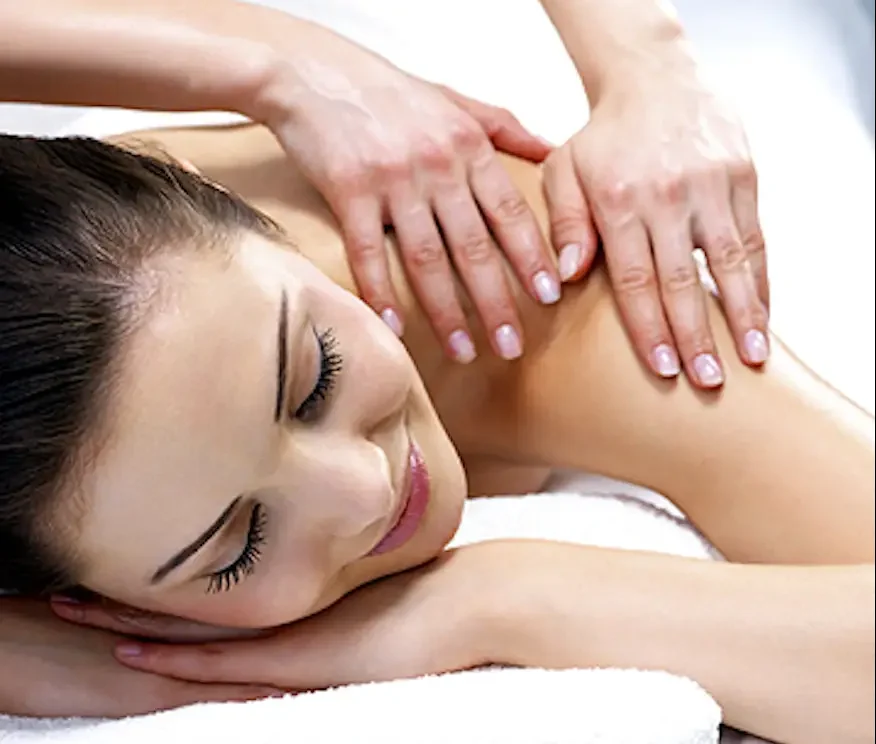 Benefits of CBD Oil Massage
Have you ever heard of the amazing benefits of a CBD oil massage? If not, then you're in for a real treat! These massages offer an incredible amount of relief and relaxation that can help with stress, anxiety, insomnia, and even chronic pain. Not only are these massages incredibly calming and therapeutic, but they also have some serious health benefits too. Let's take a look at what makes them so special.
First of all, CBD oil has natural anti-inflammatory properties, which make it great for relieving muscle aches and joint pains. It also helps to relax tight muscles and reduce spasms while promoting overall healing in the body. Plus, because it is entirely non-psychoactive, it won't produce any kind of high or other undesirable effects when used as part of your massage session.
Finally, getting a CBD oil massage can provide profound mental relaxation that helps to improve moods and decrease levels of depression or anxiety. This type of treatment may also be beneficial for those struggling with sleep problems by helping to regulate the hormones responsible for controlling our circadian rhythm. So if you've been feeling down lately or having trouble sleeping through the night, this could be just the thing to help!
CBD oil massages are really something special – allowing us to experience deep physical and emotional relaxation without any unwanted side effects. From reducing inflammation to improving our state of mind, these treatments offer countless ways to enjoy a deeper sense of well being on many different levels.
What to Expect From a CBD Oil Massage
Are you curious about the effects of a CBD oil massage? If so, then this article is for you! A CBD oil massage offers numerous benefits and can be an incredibly relaxing experience. Here's what to expect when visiting King Spa in Virginia.
When getting a CBD oil massage, there are several things to consider before booking your appointment. For starters, make sure that you're aware of any potential allergies or sensitivities that may occur from using certain oils during the session. Additionally, always talk with your therapist beforehand about the type of pressure they will use; if desired, ask them to focus on specific areas where tension tends to build up for extra relaxation.
Once you arrive at King Spa in Virginia, your experienced therapist will help guide you through the process step-by-step. After discussing your individual needs and preferences – such as which essential oils should be used – they'll begin working their magic by applying warm CBD oil all over your body. This soothing combination of heat and pressure helps promote circulation while also delivering deep relaxation to tired muscles and joints. The result? An overall better sense of well-being that extends far beyond just physical comfort!
CBD oil massages offer countless benefits: improved joint mobility, reduced stress levels, increased energy levels…the list goes on! With these kinds of results available at King Spa in Virginia, why not give it a try today? You'll never know how much better you could feel until you do!
Overview of King Spa Virginia
Are you curious about what a CBD oil massage can do for your health and wellness? You've come to the right place! Here, we will provide an overview of King Spa Virginia—a premier spa that offers the best CBD oil massage services.
At King Spa Virginia, our mission is simple: We want to help promote relaxation, reduce stress, and improve overall well-being through our highly-rated services and state-of-the-art Korean spa facility. Our experienced staff is passionate about assisting people in experiencing ultimate peace and relaxation with every visit.
We offer many types of massages that incorporate high-quality CBD oils into their treatments. Whether you're looking for something light or deep tissue, there's sure to be one that meets your needs and preferences. Plus, all of these options come with special touches like aromatherapy, hot stones, and more. So if you're looking for a luxurious way to relax and restore balance in your life, look no further than King Spa Virginia!
Services Offered at King Spa Virginia
Welcome to King Spa Virginia! Have you been looking for a place that offers the perfect massage service with CBD oil? Well, look no further. At King Spa Virginia we offer an array of services designed to meet your individual needs and make sure that you feel relaxed and comfortable during each session.
We understand how important it is to have a relaxing environment when receiving treatments, and our team works hard to create this atmosphere in all areas of the spa. We use only top-quality products in order to provide the best experience possible and take great care in making sure that everything we do meets the highest standards.
When you visit us at King Spa Virginia, you can enjoy various spa services ranging from traditional massages using CBD oil to specialty treatments such as facials, body scrubs, wraps, sauna therapy, acupressure, and more. Our friendly staff will be happy to answer any questions or concerns that you may have about our services, so don't hesitate to reach out – we're here for you! So visit us today and see why King Spa was voted the best spa by Northern Virginia Magazine!
Pricing For CBD Oil Massage at King Spa Virginia
We know how difficult it is for you to find time for yourself, so we work to ensure that our massage services are as accessible as possible. That's why we strive to keep our massage prices reasonable at King Spa Virginia.
Our pricing structure reflects both the quality of service and convenience that come along with choosing us here at King Spa Virginia. Whether you're looking for an hour-long relaxing session or a 90-minute deep tissue massage, we have something that can fit your needs – no matter what. Our rates depend on what type of massage you choose and for how long.
As a traditional Korean spa, we firmly believe that self-care is vital in everyone's life, so we pride ourselves on providing the best customer service each and every time you visit us here at King Spa Virginia. So don't wait any longer – book your appointment now, and let us take care of the rest!
Tips to Prepare for a CBD Oil Massage at King Spa Virginia
Are you thinking of booking a CBD oil massage at King Spa Virginia? If so, we have five tips to help you prepare for your visit.
First, it's important that you arrive feeling relaxed and refreshed. That way, when the masseuse begins work on your body with the nourishing oils, they can do their job more effectively. Make sure to eat something light before coming in – but nothing too heavy or greasy! And take some time out of your day to just sit quietly and reflect.
Next up is clothing: it's always recommended to wear comfortable attire during a massage session. Luckily King Spa provides comfortable uniforms for all of our guests, so you don't have to worry about what to wear. The therapist will also provide towels if needed, so don't worry about bringing your own!
We also suggest researching what kind of experience you want from this massage – whether it's deep tissue treatment or simply alleviating stress through relaxation techniques. This will give the therapist an idea of how best to tailor the session for you. After all, everyone has different needs and wants regarding massages! You should also discuss any health conditions or medical history with them beforehand.
So there you have it – our top 5 tips for preparing yourself for a CBD oil massage at King Spa Virginia! Remember these points, and you'll be ready for a blissful journey into relaxation mode. Enjoy every moment of it!
A CBD oil massage at King Spa Virginia is an amazing experience. The combination of therapeutic massage techniques and the healing power of CBD oil will help you feel relaxed, rejuvenated, and refreshed. Not only that, but the spa offers a variety of other services to make your visit even more enjoyable. Whether it's for relaxation or pain relief, this unique service can be tailored to meet your needs.
When visiting King Spa Virginia for a CBD oil massage, be sure to arrive early so you have time to relax and explore the saunas and other parts of the spa before your treatment begins. You should also dress comfortably and bring any items with you that will make your experience better, such as water. And don't forget – follow up with self-care after leaving the spa! Taking care of yourself after receiving a massage is key in making sure all the benefits are maximized.
At King Spa Virginia, we offer top-quality treatments that use natural ingredients like CBD oil to promote wellness and relaxation for our clients. With affordable pricing options and knowledgeable staff ready to assist you during your visit, there's no reason not to check out what they have to offer! Contact us today or buy your day pass now!