Relieve your stress and pain in the Bul Ga Ma sauna, an experience unlike any other. Bul Ga Ma was specially designed with elvan to release infrared rays and perfectly balanced negative and positive ions.
Reset after over-indulgence, detox after exposure to pollution, or give your body an extra boost of vitality. Charcoal has the ability to absorb poisons more efficiently than any other substance on earth. It can absorb inorganic substances like chlorine, lead, and mercury.
Amethyst Crystal Salt Room
Step into the Amethyst Crystal and Salt room at King Spa for a powerful healing experience.  Amethyst is an ancient, mysterious, and highly energetic stone with properties that calm the mind, tone the skin, and boost fertility.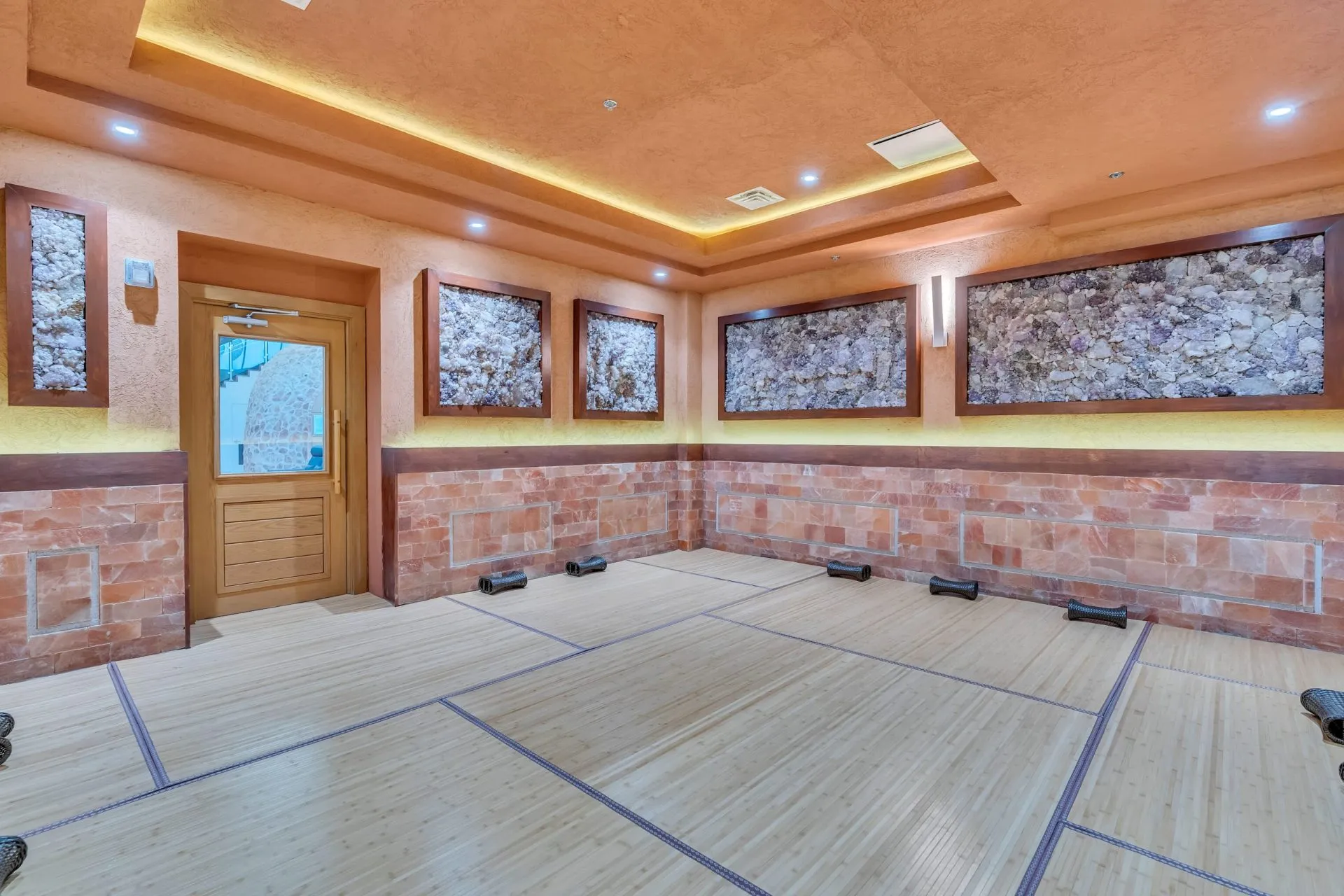 Rewind time and achieve optimal health with a dip into King Spa's Yellow Mud Room. This fertile mud is derived from Korea's riverbanks and has a beautiful, distinct yellow color that comes from special iron and mineral compounds found in the water. 
An intense sauna experience with profound benefits, Koreans have been utilizing this type of hot room for more than five centuries to remedy pain and illness. The floor is infused with layers of Loess and salt to enhance the body's ability to detoxify through perspiration.
King Spa's stunning Gold Pyramid Sauna was constructed using genuine 23K gold leaves. The gold leaves are infused into the pyramid stones at every level for a powerful, luxurious experience.
King Spa's luxurious Salt Dome was constructed using natural salt rocks imported from the pristine mountains of the Himalayas. The salt rocks were formed in an environment free from toxins and pollutants, which results in their beautiful, unique pink color.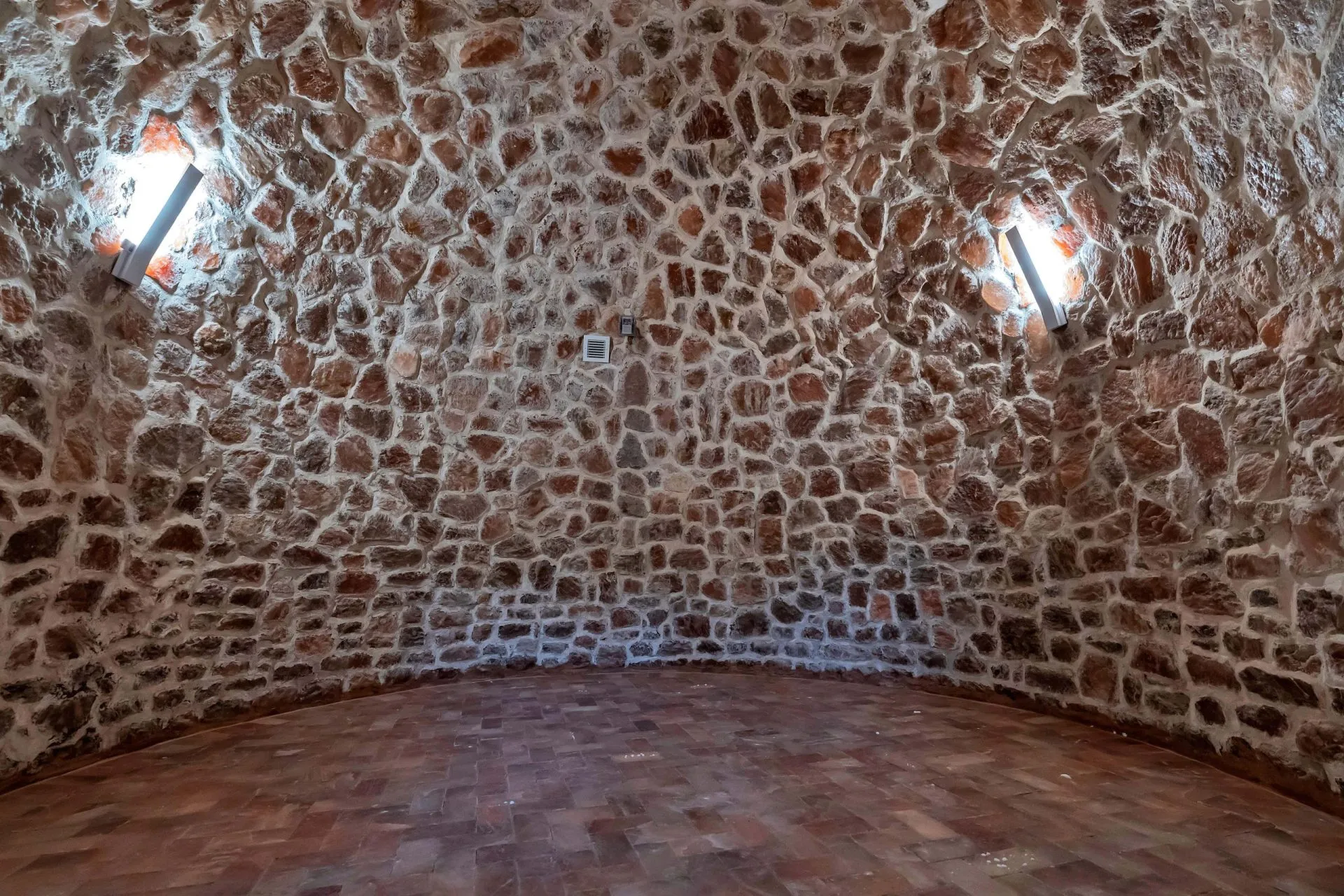 The King Spa dry sauna allows you to enjoy the benefits of a sauna that's both hot and dry. Dry sauna uses dry heat and low humidity to promote wellness. 
Embrace the chill and powerful benefits of King Spa's Ice Room. Feel an ice-cold breeze as you step through the door to this chilly oasis. The room's cold temperature and crisp, clean oxygen have a multitude of benefits.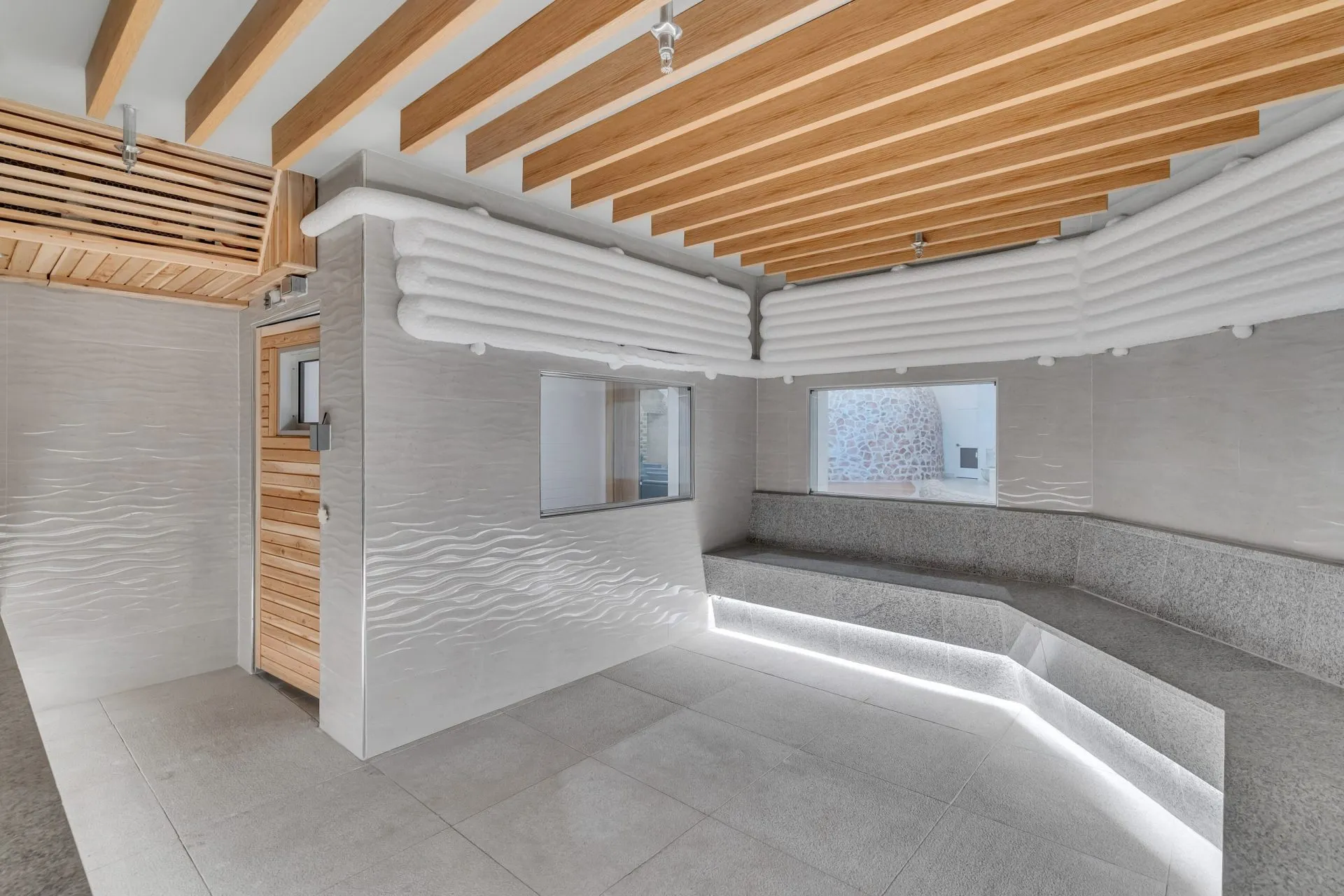 King Spa's Base Rock Sauna is a powerful, transformative space that uses Siraka Blocks for intense healing. Siraka is a mineral that releases far-infrared radiation and negative ions. Far-infrared radiation emits minute vibrations at around 104 °F.