Have you ever wanted to feel like a pampered queen? With the Gold Aroma Body Scrub treatment at King Spa Virginia, you can! This luxurious spa experience is designed to make you feel like royalty. Every detail of this body treatment is tailored to provide an exquisite relaxation experience that will leave your whole body feeling refreshed and rejuvenated.
What is the Gold Aroma Body Scrub & Massage?
The Gold Aroma body scrub and massage treatment for women is a luxurious spa package that combines two essential elements of a great spa experience: body scrubs and full-body massage.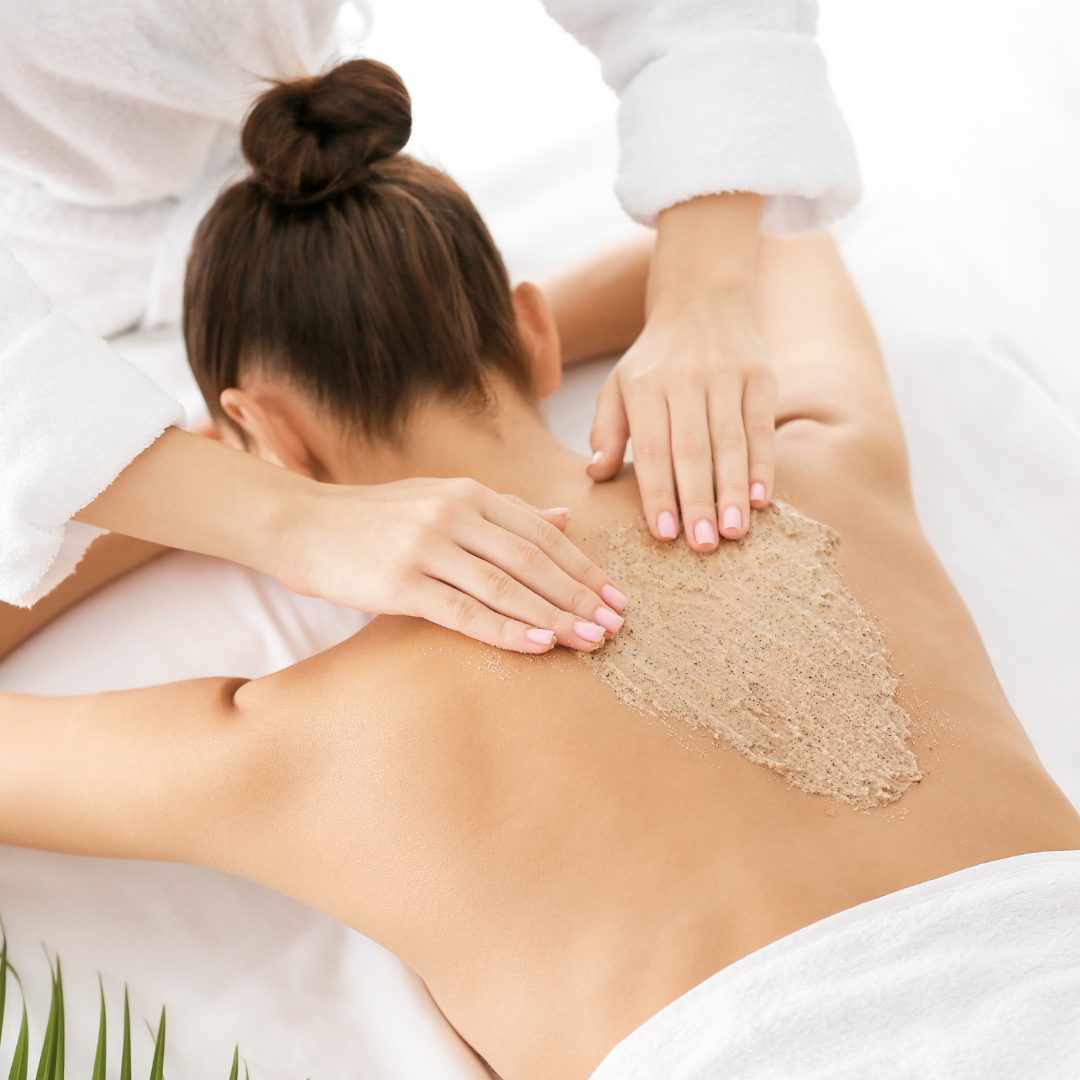 What happens during the body scrub?
During this special spa service, a therapist, or "scrub specialist," will deeply exfoliate your skin, helping to remove impurities from the skin through exfoliation and removal of dead cells to promote cell renewal.
What happens during the massage?
The body scrub is followed by a full-body massage using moisturizing oils that help to relax the muscles and release tension, along with sealing in the skin's moisture – an essential step after receiving a body scrub session.
What are the benefits of this spa treatment?
Not only will you experience full-body relaxation, but your skin will also look and feel more youthful and radiant than ever before after receiving the Gold Aroma body scrub and massage at King Spa!
How long does the treatment last?
The Gold Aroma body scrub and massage lasts for approximately 70 minutes. This includes the time needed for both the body scrub (30 minutes) and the massage (40 minutes). During this time you'll be receiving a complete head-to-toe experience (including a scalp massage!), allowing you to fully relax and unwind your muscles while also indulging in some serious skincare that full-body scrubs are known for.
What should I wear during the treatment?
At King Spa, all body scrubs must be received while nude to ensure that the scrub specialist can access every part of your skin during the treatment. This allows for a more thorough and effective body scrub.
Where is the Gold Aroma Body Scrub & Massage performed?
All of our body scrub spa treatments are performed in a semi-private area within the women's spa in the locker room to ensure your privacy and comfort. Our therapists are trained to ensure that you feel comfortable and relaxed throughout the entire process. We understand that some guests may feel uncomfortable being naked, so this service may not be for everyone.
How can I book this service?
Booking the Gold Aroma body scrub and massage at King Spa is easy. You can simply make an appointment in person with our friendly staff at the women's locker room when you arrive. We recommend booking in advance to ensure availability, as this treatment is one of our most popular options. Our reservation team is always available to answer any questions you may have about the treatment or the booking process, so don't hesitate to ask.
How much does the treatment cost?
The price of our Gold Aroma scrub treatment at King Spa is $160 for 70 minutes (30-minute scrub + 40-minute massage).
Conclusion
The Gold Aroma treatment at King Spa Virginia is a luxurious spa experience meant to induce a feeling of wellness and deep relaxation while also rejuvenating the skin by removing dead skin cells. Contact us now to learn more about our spa packages!